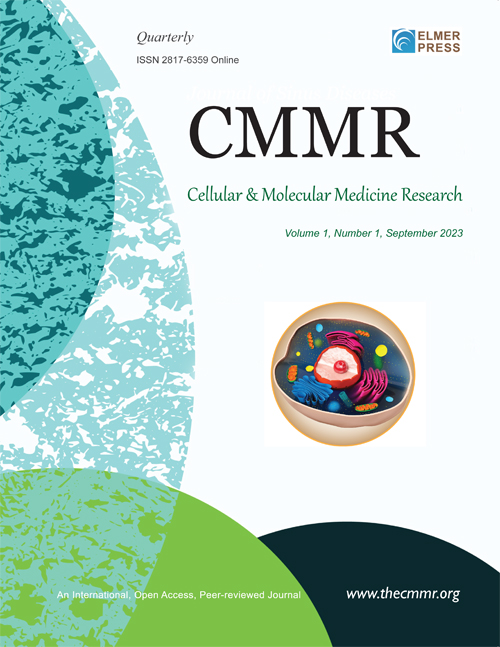 Editor-in-Chief: Qiuwang Zhang MD, PhD, St Michael's Hospital, University of Toronto, Canada
Frequency: Quarterly
Journal access: Open Access
Article publishing charge: None
Journal scope: Medical research from cellular and molecular levels, these include the basic medical research and the technological research related to the diseases pathogenesis, diagnosis, treatment, and prevention. Published quarterly both in print and online, is an international, open access and peer-reviewed journal.

Journal archiving and digital preservation: Portico
Advances in Molecular Perspectives of Tumor-Initiating Cells on Cancer Therapy
Cancer stem cells (CSCs) known as tumorigenic cells are biologically distinct from diverse subpopulations. Cancer cell heterogeneity readily leads to development of drug resistance and tolerance to treatment. CSC hypothesis has resulted in incredible impact on the understanding and insight into tumor biology. More importantly, advances in molecular perspectives have achieved in the recent decades although many aspects of this hypothesis remain speculative and are still evolving. Full Text...

Highlights


 

 

Featured


 

Calcitonin Gene-Related Peptide Enhances the Expression of Signaling Molecules of the Wnt 7b/Beta-Catenin Pathway in Rat Type II Alveolar Epithelial Cells Under Hyperoxia
Hyperoxic lung injury is characterized by epithelial cell death and leukocyte infiltration/inflammation in the lung. Calcitonin gene-related peptide (CGRP) has been shown to improve survival of lung epithelial cells and reduce hyperoxic lung injury in rats. However, the mechanism of CGRP protective activity is not completely understood.
Full Text


WNIN Mutant Obese Rats Develop Acute Pancreatitis With the Enhanced Inflammatory Milieu
WNIN Mutant Obese Rats Develop Acute Pancreatitis With the Enhanced Inflammatory Milieu WNIN/Gr-Ob rats demonstrate features of metabolic syndrome that include obesity, insulin resistance, impaired glucose tolerance, and hyperinsulinemia. The impetus obtained from earlier studies on these rats demonstrates an inflammatory milieu peaking between 6 and 9 months of age in adipose, pancreas, and bone marrow/mesenchymal stem cells. Full Text

---
Vol. 1, No. 1, Jun 2017
Table of Contents
Editorial
Review
Original Article